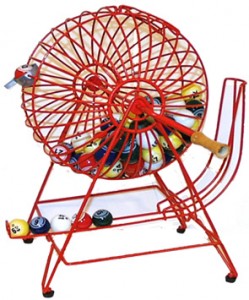 Have you ever won anything? I'm not someone who has a lot of luck… I remember the first time I won something. I was… 16, I think? I went with my grandma and mom to play Bingo. And guess what? I won! I ended up winning like $62 or something like that, cause I shared the pot with a couple other people. It was kind of like getting free money, especially cause my mom had paid for me to play. She let me keep the money too! Pretty sweet deal for a 16 year old that just wanted to go and hang out with her grandma and her mom, huh?
I like free. Chances are, you probably like free too. Now, the sad thing about "free" is that there are often stipulations that come alongside of them.
If I'm on the go, I'm a fan of free Wi-Fi. There are a lot of ways to get this. The first is local public libraries; some 82% of them have Wi-Fi. Also, look to hit popular hot-spots at places you'll likely be going anyway: hotels, fast food places, and other businesses that would like you to come and hang out for awhile. Just make sure they're free; they'll usually be pretty clear about that in their ads.
What if you want some free books? There are a variety of places where you can get free e-books for your reader, including Amazon and iTunes. This is due to the myriad of books in the public domain. Ever wanted to catch up on reading your classic novels? Look them up and you may be able to snag them for free.
In the same vein as ebooks, you've got music. I'm not someone who likes to spend a lot of money on music, so I scour the web in search of free music. Bands that have new music coming out will often offer a track for free on their website. Some music companies will offer sampler sets for free on occasion; if you're a fan of harder music like me, check out Tooth&Nail Records free Summer Sampler that I just got yesterday. Amazon also offers some free MP3′s as well.
There are lots of websites that legitimately offer free Amazon gift cards. The first of these is Swagbucks, where you can do a variety of tasks in order to earn points. I've made a couple hundred dollars in Amazon gift cards to date, and I've been a member for a couple of years. Their best deal is the $5 gift card; its more economical to get those instead of saving for the big ones. They offer other cards too, but I'm an Amazon.com fiend, so I use it to save up for Christmas. The other is a survey website called Harris Poll Online. Their lowest Amazon denomination is $20, but I get that about once every 3 months. You get survey invites in your email on occasion; if you qualify, you get to take the whole thing and get points that you can eventually turn in for gift cards.
What kind of free stuff have you snatched up? Do you have any (legit, of course!) websites that you use to get free stuff every once in awhile? Share some of your tips for snatching up free stuff, have a great week, and we'll see you back here next Tuesday!