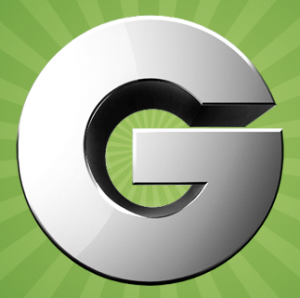 I love coupons. I love discounts, I love all of those different things. Don't you? We all like ways to save money. There are tons of ways to save money in the midst of this rough economy, and people have been getting really creative. One way that a lot of people have been saving big money is via group coupon websites, like Groupon.
This past March was my 27th birthday. My best friend and her husband wanted to take me to something fun for my birthday. They live near DC, so her husband, the forever frugal one (not like I can talk), started to look for good deals on museums and stuff. Finally, they dragged me all over DC via the metro until we got to the International Spy Museum. It is possibly the coolest thing that I have ever seen, and my best friend's husband got us in for a third of the price because of Groupon.
If you don't know about companies like Groupon, they basically offer a myriad of discounts from a huge pool of merchants. You sign up for the site and subscribe according to your geographic region. Then, your deals are tailored especially for your region, emailed to you every single day. There are only a limited number of each offer available daily. One time, I spent $5 on a $20 gift card. It can be really awesome when you snatch the good deals!
On the outside, stuff looks to be going pretty well for Groupon. The website is popular, people are snatching up some pretty sweet deals, and they're making a good amount of money,  The group coupon company reported a $46.5 million dollar profit in the second quarter of 2012, amid a lack of investment in infrastructure and technology.
But, behind the scenes, there's a bit of a mess. There are about 12,000 employees that work for the company; 45% of those employees are salespeople, and a lot of those sales people are disgruntled. They are making anonymous claims on other websites about "outrageous sales goals" and "over-crowded territories." These complaints are getting more and more frequent, and morale is also down because shares aren't trading as high as expected. Groupon's stock during the first quarter was trading at 63% less than the expected $20 a share. Ouch.
Hopefully, this all straightens out. A lot of people swear by Groupon's deals and watch the website religiously to snatch up whatever deals that they can. Groupon has also added a "like" option in order to personalize your deals even further. There should be sunny days ahead, but with employee morale down, it could spell tragedy for the popular company.
What do you think of Groupon and other group coupon pages? Do you see why their sales people are frustrated, or do you think they'll bounce back? Leave some thoughts in the comments, have a great week, and we'll see you back here next week!