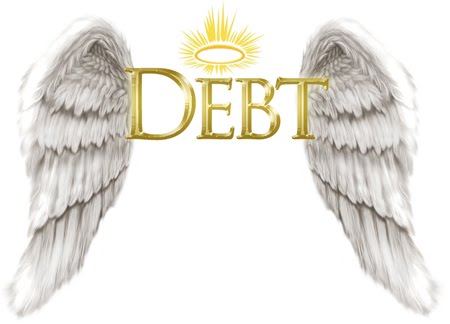 Debt stinks. I was in credit card debt through college; I paid it off, but then I had all of the debt that I graduated with. Well, still have. Can't say I had it when I'm still paying it off, can I? Anyway, there are some economists and financial advisers who will tell you that some debt, like student debt, is good debt. "Good" debt is debt that helps you build your credit with little to no risk involved. Let's look at a few of those types of debt and analyze if they really are good debt in our current economy.
Student Loans- The most obvious of debts that can be considered "good." You take out money, you get an education which is supposed to assist in getting you a good job with decent pay. But, is this really how it is nowadays? It's becoming harder and harder for college graduates to get jobs, and many of them have to move back home after they graduate. On the other hand, Income-based repayment and other government programs help recent grads when they're trying to get on their feet. So, is a student loan good debt? I think it depends.
Home mortgages- Homes can be a liability, because, like cars, they can deprecate quickly.  In many cases, this isn't an issues, especially if you take care of your home and make necessary upgrades. That being said, home mortgages, especially if the home is cared for properly, can be good debt. On the other hand, foreclosures are incredibly common right now. If you can't afford it, don't get it, even if the interest rate seems great.
Small business loans- This one is almost as obvious as the student loans. Sure, any loan is a risk, and starting a small business can be a huge risk, but overall, the intent is that it brings you a profit later on. Due to the state of the economy, it's a toss up whether or not you should take the risk right now. On the other hand, movements like "small business Saturday" (the day after Black Friday) support the small businessperson, and people are more apt to go to small businesses for what they need because they may know the people who own the business. Weigh out your pros and cons before you make a decision about starting your own business.  Will you be financially stable even if it falls through?
I ask these questions about "good" debt because our economy is still unstable. If you are going to take out any of these loans, make sure to sit down and talk about it with family, friends, and a financial adviser. In a poor economy like the one we're currently in, the last thing that anyone needs is to declare bankruptcy. Have a great weekend, and we'll see you here next week!