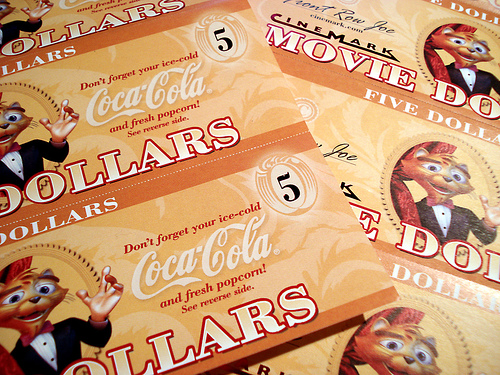 Studies show that people tend to spend more on gift cards than on gift certificates. The average gift card in 2004 was $50, which was twice the amount people would spend on the average gift certificate. Although gift cards seems to be more popular than gift certificate, plastic still hasn't completely killed paper yet. Gift certificate can still be purchased in various amounts, and are good at various shopping, dining, and entertainment establishments.
So whats the difference between gift cards and the gift certificates?
Well besides the paper vs. cards issue, for gift certificates, you may receive cash back if your purchase was less than your certificate amount. For example, you buy a $20 DVD with your $30 gift certificate and you can take your $10 and buy yourself lunch. If you buy a $20 dvd with your $30 gift card, then you will have $10 waiting for you the next time you stop by the store.
Now a question to those small business owners, do you offer gift certificates to your customers?
Many don't because the potential of fraud scares them. However, with the right precautions, anyone can take advantage of this great sales tool. Here are some general tips on protection against gift certificate fraud:
Record all the certificate numbers, date of sale, and the exact dollar amount. Make sure to note when each certificate has been redeemed.
Do not buy generic gift certificates from office supply stores. These can easily be duplicated and not worth the trouble. Invest in custom designed certificates.
Use security features like an embossed logo or watermark to prevent photocopying.
Try to avoid huge cash refunds. It's best to state on the certificate that if more than $10 worth of change is due, it will be reissued as another certificate.
The thing is, although this seems like a hassle to go through when you can simply go with cards, not all companies can afford cards. The cost of a typical gift card can easily range from $.50 – $3.00, and this is a fee you want to avoid if possible. So if you're a small or medium sized company, chances are you can't afford to give your customers the card option, but that doesn't mean you should stay away from gift certificates. Gift certificates are a great way for you to expand your client base.