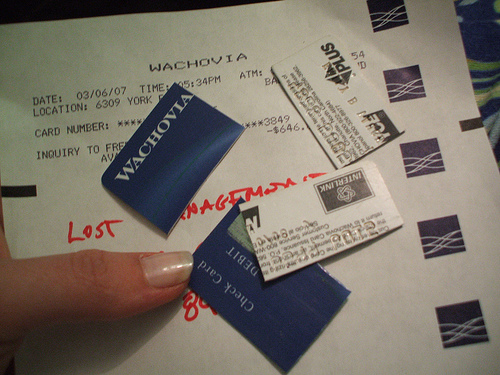 Wikipedia defines fraud as a deception made for personal gain. We all know that fraud is a crime and a civil law, but that of course will not stop people from engaging in fraudulent activities. In this society, fraud protection is a necessity.
One day, if someone you don't know wants to pay you by check but wants you to wire some of the money back, be careful, it might be a scam that could cost you thousand of dollars. You want to protect your self by following these tips:
1.) Make sure you store your checks in a secure place.

2.) You want to track check numbers so you will notice missing checks.

3.) It's a good idea to add security features to your checks. For instance, your checks should indicate that they are protected and you should inform your bank of the security measures that you have taken so far. This way, if the bank pays a check that doesn't include your security features, you are not held responsible for the loss.

4.) It's not the most fun thing to do but you must reconcile your bank statements as soon as possible.

5.) Make sure to evaluate your check issuing process and conduct a full audit to detect any risk areas.
Statistics show that there are more than one million bad checks that enter the banking system each day. Hopefully you won't have to worry about yours being a part of the that count.