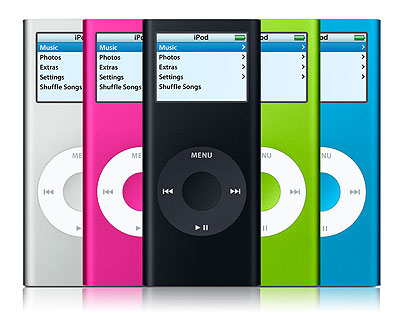 This past Tuesday was Five Cent Nickel's second year anniversary and he is celebrating by giving away free ipods! There is a total of 5 prizes and here is the list of goodies from 1st to 5th:
iPod nano (2GB)
iPod shuffle (1GB)
USB Microdrive (5GB)
Encyclopedia of Financial Planning
Time is Money
He has laid out simple rules for contest and you can enter just by submitting a comment on the post(don't forget to tell a friend). Aside from entering the contest, his site offer tremendous amount of good valuable content. Definitely one of my favorite blog sites. So if you have not been to his site, take this opportunity to visit his welcome page and subscribe to his feed. The deadline for the contest is may 11th.