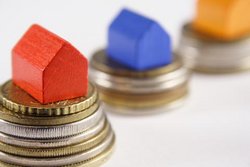 There are many things to consider when thinking about buying a home, such as figuring out your budget, defining your search parameters, finding good rates, and the list goes on. But aside from the obvious stuff, you might want to look at some common mistakes that most homebuyers seems to make. I have made a list of 5 common homebuyer mistakes you want to avoid.
Not fixing your credit. Before you even think about applying for a mortgage, obtain copies of your credit report and your FICO credit score and make sure that you check to see everything is in order.You can order your FICO score on the Web for a fee of $14.95, which includes a copy of your credit report.
Not getting pre-approved for a loan. It seems that many first-time borrowers confuse being "pre-qualified" with being "pre-approved." Pre-qualification is where a lender tells you how much money you can borrow based on how much you make, how much debt you already have and how much cash you have for the down payment.Pre-approval  is a much more rigorous process and involves actually applying for a loan.
Borrowing too much money. Not only are you taking out the biggest loan of your life, it's probably 3-4 times your annual income. Many people take out the biggest loan they possibly can, figuring that their incomes will eventually increase enough to make the payments comfortable.
Not shopping around for rates and terms. There are too many borrowers with good credit getting stuck with loans meant for people with poor credit. If the borrower doesn't know what the prevailing interest rates are for someone with their credit standing, they can easily pay thousands of dollars more than they need to.
Not planning for closing costs. Plan for closing costs by getting a good-faith estimate from your lender as early in the loan process as possible. You also want to avoid not having cash on you after your closing costs because your going to be hit with unexpected expenses. So it's good to have an emergnecy account and not be scraping for pennies when you have get your water heater repaired.