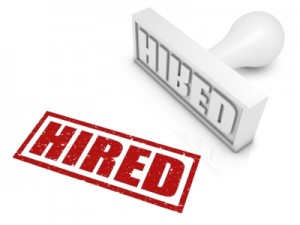 The economy is in a bad place, and there are definitely a lot of people who are seeking jobs and are unable to find them. Recent graduates seem to be getting the short end of the stick, being forced to go home after graduation because the employment rate is just plain lousy. No matter what kind of job seeker are are, you're probably wondering what your options are. It is summertime, and some places are hiring, so maybe, if you're a job seeker, you should consider finding a temporary position. Temporary employment brings a lot of financial questions to mind, but it's not as big of a mess as some people think it would be.
Temporary employment is, of course, employment that isn't permanent. Seasonal employment (jobs that only occur during summer, winter, or the holidays) are also types of temporary employment. Basically, there is no long-term contract, your assignment can last anywhere from a day to a year, and you get a set amount of payment. You are unable to get unemployment benefits after your temporary placement ends because you knew upon your entry into the position that it was not planned to be permanent. Sometimes you get hired permanently if you show enough potential in
There are a couple of reasons that you may want to consider becoming a temp.  First off, if you can't find a job, registering with a temp agency is always a good idea. They can help you find temporary employment to get you through until you land a career or go back to school. Also, temporary jobs can turn into permanent positions at times, especially if it's holiday employment at a store of some sort. The person you may be replacing at a company may decide to leave permanently and, if you do a good enough job, the company may consider you first.
Some temp agencies (one that comes to mind is Manpower) offer reduced-price benefits for those employed through their agency. Also, if you are registered with a temp agency, you can get help with reductions for your student loans and you may be eligible for federal or state health insurance.
Now, the most important question, of course. Is it financially feasible? It depends. I had one friend who did just fine, but was forced, because of her finances, to stay under her parents' roof until she got the job that she just started. I've had other friends end up on their own, going broke, then move into their parent's house again, and others end up in endless debt and killing their credit. But, if you manage your finances correctly and don't mess around you should be just fine for the short term. You may want to avoid it for the long run, though.
What do you think? Have you ever worked as a temp? Would you consider doing it again? What issues could you see that I didn't mention here? Have a great week, and we'll see you here next week!