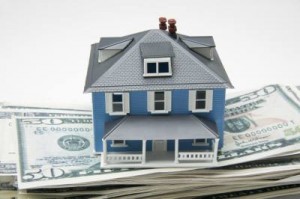 Sometimes, life changes make for hardships in our finances. It's no different in this economy, really. The economy is hurting a lot of people, and it can be hard to make ends meet. Hence, why there are a lot of foreclosures. Now, are there ways to prevent foreclosures? Absolutely! One of the ways is by trying to reduce your monthly payment on your home by refinancing your mortgage.
Refinancing is revisiting your mortgage and trying to make your payments per month cheaper. This is done by checking out the interest rate, the amount that is still due on your home, and the number of years left on your loan. Then, whoever is in charge of loaning you the money (loan company or other financial institution) takes those numbers, and figures out whether or not they can get you a lower interest rate based on current trends in the housing market. If so, ta da! You get a new monthly payment.
Here are five questions you should ask yourself when you're trying to figure out whether or not you should consider refinancing your home.
Can I afford what I'm currently paying? If you can, it may not be time to refinance. I know that sounds counterproductive, but when you look at the next three questions, you may discover that it's just easier and more financially stabling to just stay where you're at.
What effect would closing costs put on my refinancing? This is where people get in a lot of trouble sometimes. They don't realize that many financial institutions have fees and charges associated with refinancing, and then you also have to pay closing costs on the refinancing.
How much is my house worth compared to what's left on the loan? Many financial institutions will throw fees on you if your home's current value is significantly different than the amount you had on the loan initially.
Will I stay or will I go? My friends ended up moving, and if you think there's any possibility of you doing the same within the next 5 years, refinancing may end up making your mortgage more of a liability than it already is.
Is my credit stable? This is probably the most important question to ask when considering refinancing your home. Most financial institutions won't even consider refinancing you unless you have a credit score of 640 or better.
Maybe it is your time to refinance; a lot of people are finding that that is the case in the current economy. After asking these questions, I'm going to suggest you do the one thing that I always tell you to do; do your research! Check everything out that you can. You can even look to other financial institutions to see if you can get a better deal on refinancing.
What other thoughts do you have about refinancing? Have you considered refinancing your home before? What has stopped you if you haven't? Have you been glad that you did refinance if you have? Share some thoughts in the comments, have a great week, and we'll see you here next week.