S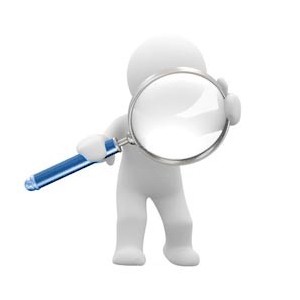 , you've been selected for an audit. That doesn't mean that you're going to jail, that doesn't mean you're going to necessarily have horrible credit or that the government is going to take all of your money away.  It doesn't mean that the IRS thinks you deliberately cheated on your taxes; their computer system picked up the possibility for an error.
There are three different types of audits that the IRS currently conducts.
- Correspondence Audit. These audits are ones where you just have to send the IRS the documentation that they ask for.  Most audits come in this form.
- Field audit. If there is a need to look at your home or business in order to verify information on your taxes (for example, taking the tax breaks for making your home more energy efficient), then someone will come to your home and check it out.
- Office audit. An office audit is just like a correspondence audit, except that you actually have to go to the office and sit down with the IRS agent with the necessary documentation.
First, contact the IRS and let them know that you received their audit letter. It's perfectly fine for you to ask why you were selected to be audited; most of them are found by a computer system, but there are other  reasons (relationships to other people who are being audited, different socioeconomic groups, and sometimes the IRS has projects of auditing groups that meet specific criteria). Ask how long you have and  Make sure that you find a qualified tax professional to help you out, it always works better if you're getting the help of someone who knows the laws better than you do.
H&R block recommends that you keep the following for at least seven years, in case of an audit:
home mortgage statements
Forms W-2 and W-2G
Forms of the 1098 and 1099 series and Schedules K-1
receipts for employee business expenses
justification of fair market value for any items donated to charity
receipts for items donated to charity with value greater than $500
receipts for charitable contributions (including cash contributions made after 2006)
receipts for rental property income
brokerage statements
receipts for qualified education costs (this includes loan payments, etc).
401(k) statements
IRA contribution records
receipts for items sold at a gain
home-office-related receipts
pay stubs
copy of the front and back of the check you used to pay your tax balance due, if applicable
(taken from http://www.hrblock.com/taxes/tax_tips/irs/being_audited.html#1)
Now, I know, a lot of you are probably sitting there thinking, "7 years?" I know, it seems like a lot. I only recently started, so I don't have close to that. . But if you get audited, you don't want to be found with your pants down. Organization is key. It's better to be over prepared then not prepared at all. Be ready just in case, and if you ever do get called out for an audit, the situation will be much less stressful than necessary. Have a great week, and we'll see you here next week!