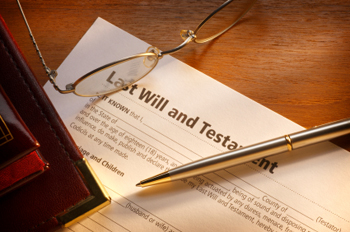 We don't like to think about what will happen when we're gone. But, we need to think about it so that our family members aren't burdened after our passing. Today, we're going to look at some of the things you should consider in end-of-life preparedness.
What should be in my will?
-          Your executor. This is the person that you choose to take care of what happens in the will. usually a spouse or other family member. In some cases, it may be a close friend, especially if you are estranged from your family, are unmarried, or have no immediate family still living.
-          The rights your executor has. Now, to some people this seems obvious. But you must give specific rights to your executor to manage your property and to pay off your debts, or they will have to deal with the court system in order to do so.
-          The distribution of your property and finances. Now, this is difficult for some people.
-          Where your children and pets are to go. This may seem silly, but it has caused a lot of issues in the past. What if there is a divorce situation, and there's a stepparent? They won't necessarily be the person who gets custody of the child. Pets are also another important thing to put in your will, for similar reasons. Yes, I know it's ridiculous, but some people are crazy when it comes to animals. I have friends, a married couple, who now own the dog that belonged to the husband's brother, after the dog jumping between people because his will said nothing about the dog.
Another thing that people frequently overlook is retirement funds. If you have a 401k or other retirement fund, you should make sure that you have it indicated in the paperwork where those funds are to go upon your passing.
Life insurance is vital, and you need to have things straight with it.  Too many people take out too little insurance, leaving your family with extra expenses that they may not be able to afford. The average cost of a funeral and burial ranges anywhere from $5,000 to over $10,000, depending on factors like:
- The funeral home
- Technicalities of the service, including who conducts your service and what type of service it is.
- cremation or burial
On another note, unrelated to finances. Make sure that your wishes for these events are clearly stated in your will as well, instead of your loved ones playing a guessing game when you pass.
One of the biggest tips I have to give you about preparing for tragedy is to keep all of your financial paperwork in order.  Let people know your accounts, keep them organized in a file cabinet or something similar. It will make things a lot easier for your grieving family members if they know where your information is.
Death is not comfortable to talk about, but its important to look ahead and think about if you want to make sure your family isn't struggling more during their time of grief.