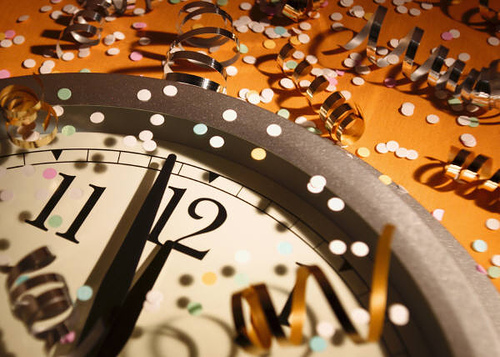 Merry Christmas and Happy New Years!
Welcome to the 40th edition of the Carnival of Money Stories, the one year anniversary edition. To be exact, our first edition was last year on Christmas day, so the carnival is exactly one year and one week old.
I am really glad that it has made it this far, many great thanks to all the hosts and submitters for all their hard work and efforts. I want to take the time to recognize all the hosts that has contributed this past year including with all the posts and submissions from each carnival. Here is a recap of all the carnivals from the previous year, December 2006 – December 2007.
1. Moneywalks on 12/25/06
2. Moneywalks on 01/08/07
3. Save Money on 01/22/07
4. BinaryDollar on 02/05/07
5. DigeratiLife on 02/19/07
6. Money,Matter and Musing on 03/05/07
7. WiseBread on 03/19/07
8. MoneySmartLife on 04/02/07
9. FireFinance on 04/16/07
10. Young and Broke on 04/30/07
11. Sun's Financial Diary on 05/14/07
12. Getting Green on 06/04/07
13. Money Walks on 06/11/07
14. The Frugal Law Student on 06/18/07
15. Retire Young and Wealthy on 06/25/07
16. My New Choice on 07/02/07
17. A Penny Saved on 07/10/07
18. Sushi Money on 07/16/07
19. Dough Roller on 07/31/07
20. Bryan C. Fleming on 08/07/07
21. Ask Mr. Credit Card on 08/14/07
22. Carnival of Money Stories on 08/21/07
23. Fire Finance on 08/28/07
24. Enough Wealth on 09/04/07
25. Tight Fisted Miser on 09/11/07
26. Paid Twice on 09/18/07
27. Money For Military on 09/25/07
28. Building An Empire on 10/02/07
29. Money Monk on 10/09/07
30. Free Money Finance on 10/16/07
31. Stop the Ride! on 10/23/07
32. Bag Lady on 10/30/07
33. Moolanomy on 11/06/07
34. Being Frugal on 11/13/07
35. Living off Dividends on 11/20/07
36. The Dividend Guy on 11/27/07
37. Loonies and Sense on 12/04/07
38. Cash Money Life on 12/11/07
39. Time to Budget on 12/18/07
40. Here on …today!
…and finally on to our 40th edition of The Carnival of Money Stories. Great selection of stories here so please take your time to look over these articles. Theses are in order from the time it was submitted. Enjoy!
So that was it, I really enjoyed reading through all these stories. If you have time, please highlight your favorite story or even your favorite carnival edition from the past since its posted all here. Thanks for taking the time to look over this edition and big thanks to all submitters and also once again to all the previous hosts. Lets hope we can have another successful year of Money Stories.
If you are interested in hosting a future edition of the Carnival of Money Stories you can either send an email to carnivalofmoneystories(at)gmail(dot)com or just leave a simple comment here to this post. To submit your stories to the next edition, you can use this form here. Have a great week everyone and Happy New Years! Cheers!

[Photo]