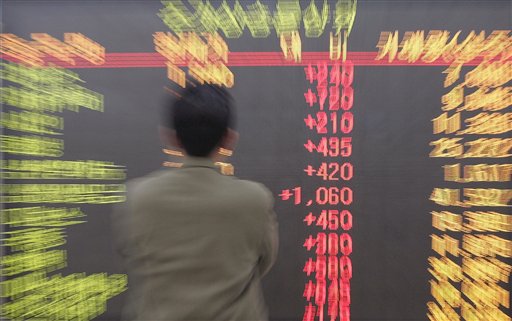 Welcome to the 33rd edition of the Festival of Stocks. I want to first thank George from FatPitchFinancials for letting me host this weeks edition, it's been a pleasure. There were exactly 11 articles that made it to this edition and I broke them down into three categories. Stock tips and tricks, stock news and stock stats. Please take the time to view each article and also highlight any that you like. Okay without further delay, I present the Festival of Stocks #33.
First off, I would like to start off with a nice poem from Market Poetry, Now's the Time to Trim.
Stock Tips and Tricks:
The Skilled Investor Blog says No Financial Software or Calculator can Predict the Future
WorldWide Sucess gives advice on how to Succeed with your Investments.
The Financial Whiz's Investment Strategy.
The Time and Money Group breaks down the Anatomy of Stock Trade:Entry Techniques.
Stock News:
Financial Pragmatist on The Return of Volatility.
Sox First explains What Happens to the Company's Stock Price when the CEO Buys a Mansion
Fat Pitch Financials brings up Warren Buffets Response to Shai Dardashtis question. 
Stock Stats:
Please Don't Take Me Seriously gives a general review over the Eagle Plains Resources (EPL)
Trader's Narrative takes a look at the Monster Worldwide(MNST)  
And that will conclude this edition of Festival of Stocks. I hope you enjoyed all the articles here. Don't mess out on the next edition over at Stock Market Prognosticator. Have a great week!