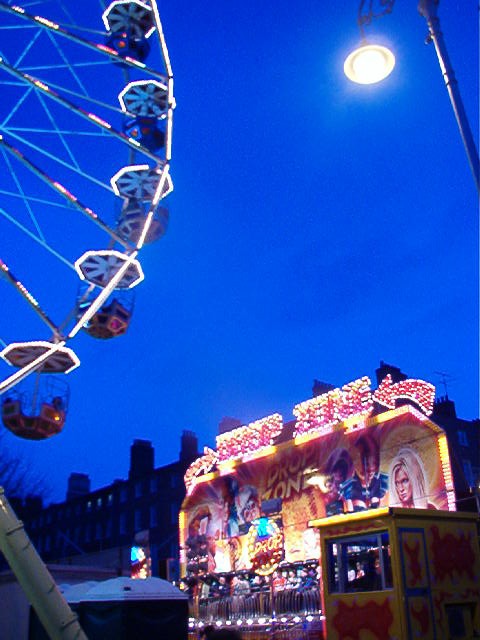 Hello and welcome to the first edition of Money Stories, where people share their personal experience/stories dealing with finance. I want to thank all the contributors for this weeks successful carnival, we have a total of 38 submissions. I also want to take this opportunity to let everyone know that I am looking for people to host the upcoming editions of Money Stories so please send me an email if you are interested. Without further delay I proudly present to you Carnival of Money Stories.
debt
Kevin Surbaugh presents Save VS Borrowing: Why Borrowing Is Stupid posted at Becoming & Staying Debt Free.
Erek Ostrowski presents Getting Out of Debt (Part 1) posted at Verve Coaching.
Steve Faber presents Credit Counseling – Non Profit Isn't Free – 6 Questions You Should a Ask a Credit Counseling Service posted at DebtBlog.
investing
Thomas Ott presents Small Cap Value Pick – ChipMOS Technologies (IMOS) posted at Digital Breakfast – Creating Wealth Everyday, saying, "I went long 200 shares of IMOS because in my opinion the technical and fundamental data seemed to point to it being undervalued. So far I've been right."
Faron Benoit presents Gold and Silver = Money posted at ResourceBoom, saying, "Investing Info"
Faron Benoit presents 2007 Will Be Big For Precious Metals posted at ResourceBoom, saying, "I believe that 2007 is going to be a tremendous year for precious metals and stocks associated with precious metals…."
Aussie Investor presents BTC – BioTech Capital Limited posted at Australian Investing.
Steve Bainbridge presents Cowen on Investment Banker Salaries posted at Professor Bainbridge's Journal.
Rich presents Will they or won't they? posted at Queercents, saying, "The Federal Reserve Bank met for their final session of 2006, deciding whether to keep interest rates the same, or start lowering them. So what does this mean for us?"
Ashish K Hanwadikar presents Investment Strategy posted at Ashish's Niti, saying, "Investment Strategy for long term investing"
Tyler presents 5 Rules For Winning Dividend Stocks posted at Dividend Money.
TMT presents Invest Like A Casino Owner? posted at The Money Tortoise, saying, "Using the analogy of a casino owner to illustrate need to stay the course with stocks even when short term volatility has you scared."
Dan Harris presents China's "Hottest" Companies posted at China Law Blog, saying, "Where to put your money in 07?"
real estate
Silicon Valley Blogger presents Stuck In This Housing Market Slump posted at The Digerati Life.
Madeleine Begun Kane presents Hapless Home Buyer?s Guide posted at Mad Kane's Humor Blog.
David presents Ten Good Reasons for Owning a Home posted at Worldwide Success, saying, "Home ownership is an intrinsic part of the American dream. It is great to be able to walk through the front door and know you are stepping into a house of your own, instead of paying rent to someone else. Owning a house is a reason to be proud, but it is also a great financial move. Your home is probably one of the largest investments you will hold, and over time, it should reward you abundantly."
Craig S. Higdon presents Commercial Real Estate: How You Win Even If You Lose posted at Investment Property Insider.
Paul presents How to get rich posted at ExtremePerspective.
saving
Bryan C. Fleming presents Million Dollar Savings Club hits 100 Days! posted at Bryan C. Fleming.
Kristine McKinley presents Emergency Fund: Why You Need One posted at Financial Tips for WAHMs.
Wenchypoo presents Now for the Bonus Round… posted at Mental Wastebasket, saying, "Re: taxes, bonus money, and better use of it."
Cody McKibben presents 6 Simple Financial Tricks For College Students (Or Anyone For That Matter!) posted at Time For Some Thrilling Heroics, saying, "It's not easy being a student. Paying for tuition and books, rent, and the occasional entertainment, even if you are working, can be quite a challenge. But good news is here: you can build the skills to become wealthy while you are still a poor college student! Here are six good tips I've learned…"
Yan presents Free 411 Service posted at Pro Bargain Hunter.
Hustler Moneyblog presents My Internet Bill – $19.99 with Comcast posted at Hustler $$$ Blog.
other
David B. presents How to Save Money when Shopping Online posted at How Do People Get Rich?.
Laura Young presents Has Your Identity Been Stolen? Make Sure You Check! posted at Dragon Slayer, saying, "It happened to me. It happened to my 87 year old mother-on-law. It can happen to you. Here are some things you should know."
Andy Boyd presents A short guide to good credit posted at Credit Cave.
blogginginvestor presents Business and trademarks posted at Mutual Funds, Insurance and other Investments, saying, "This blog explains generic trademarks with examples and why they are bad for any brand."
Tom Hanna presents The Week Ahead: Your Financial Roadmap for December 18 to December 22, 2006 posted at Financial Options, saying, "With many investors and policymakers still looking to the housing market's potential effect on the overall economy, the big news this week will be the Housing Market Index from the National Association of Homebuilders, a gauge of builder confidence which has been moving slightly upward, and housing starts from the Commerce Department. Petroleum inventories have been trending downward and OPEC just announced further production cuts to take effect in February. Though OPEC's long term market power is not what it was in the 1970s, the groups attempts to keep average prices above $30/barrel contributed to the record oil prices of the last year. Now that the group has adopted a $60 price floor target, there's an added upward bias to prices in the volatile futures markets. In this environment, the US petroleum data summary on Wednesday will bear closer watching than ever even for industries not directly tied to oil."
Will Chen presents Best and worst decisions with a financial imapct for 2006 posted at Wisebread, saying, "Sarah Winfrey of WiseBread shares her best and worst financial decisions of 2006."
MillionDollarCountDown presents Buy and Hold or Trade for Short Term posted at MillionDollarCountDown, saying, "Comapring buy and hold vs short term trading strategies for investing in stocks."
savingadvice presents So You Want to Be Rich? Here's The Secret posted at Personal Finance Advice, saying, "How do you become wealthy? The answer is simple and you already know it. The question is will you do what you know?"
Jimmy Atkinson presents Top 25 Web 2.0 Apps for Money, Finance, and Investment posted at Ask the Advisor.
Praveen presents 0% Interest Gotchas posted at My Simple Trading System.
Paul presents Increasing your hourly rate in order to get rich posted at Paul, saying, "When it comes to making more money, a lot of people think about working harder or working more. They equate the amount of money you get out with the amount of effort you put in. But this isn't really the case."
Brandon Peele presents The Economics of Self-Awareness posted at GT.
Bill presents A REALLY Stupid Idea posted at Ask Uncle Bill, saying, "The education finance system is broke and getting worse."
Barbra Sundquist presents Top 5 Food Business Trends for 2007: These Will Set Your Mind Buzzing and Your Mouth Watering posted at HomeBusinessWiz.
That concludes this edition. Submit your blog article to the next edition of carnival of Money Stories using our carnival submission form. Past posts and future hosts can be found on our blog carnival index page.