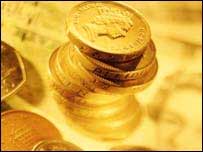 The old saying goes like this, "Lend money to a friend and you might lose both"
Most of us know or have known couple of deadbeat friends or famliy members who has borrowed money and never paid it back. Truth is, friendships and families often break up when a borrower fails to pay back a personal loan. This is why it is very important to make sure there are no misunderstandings when letting your pal borrow money.
There are plently of good reasons for lending money to our good friends and family members. We like to be able to help them out with tough life struggles such as job layoffs, a divorce, health issues, debt issues, rent and the list goes on. Unfortunately, there are times when our good intensions can turn into hard feelings when the borrower fails to pay you back.
Here are some facts:
According to the money-etiquette survey conducted by Ipsos market research and commissioned by PayPal, 63% of respondents have seen someone skip out on paying back a friend, and 57% have seen a friendship or relationship end because of it.
We are more likely to lend money to immediate family members (71%) or relatives (57%) than to friends (54%), co-workers (30%) or roommates (20%). Nearly half of us (48%) typically lend $100 or more.
But getting paid back is another matter — and more than half of us (55%) have been stiffed.
Kim Izzo and Ceri Marsh, authors of "The Fabulous Girl's Guide to Grace Under Pressure," say handing over the cash without a repayment plan is a prescription for disappointment.
Here is a guideline to write down when lending money to a friend/family member:
The loan amount.

The date of loan.

The date or schedule of repayment.

Rate of interest (if any).

Collateral (if any).

Both of your signatures.
Keep in mind that there are alternatives for those who cannot pay you back. A fallback plan may be to take it out of trade; babysitting, yard work, painting projects, house cleaning, ect.