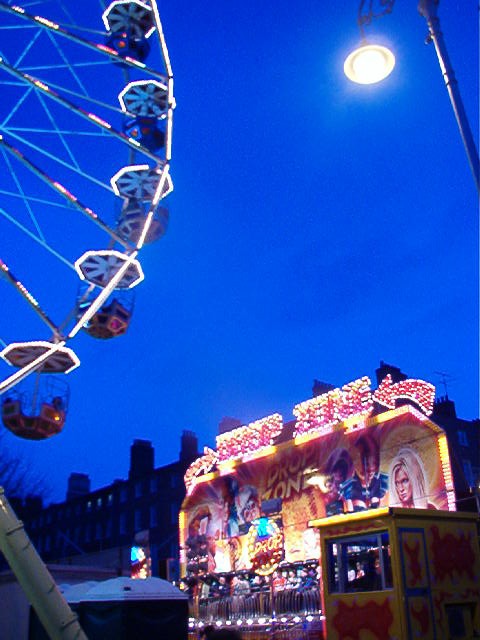 Hello and welcome to the 1st edition of the carnival of finance at MoneyWalks. I want to thank all the contributors to the carnival to make this happen. I also want to applogize for not being able to take the time to organize it a little better due to upcoming Final exams and projects due for my classes. In the future editions, I plan on summarizing the article submittions and perhaps more. I would also like to take this time to welcome any new visitors to the site. This is relatively a new site so feel free to look around and send comments/suggestions. Without any additional delay I prouldly present to you Carnival of Finance.
Debt
Barbra Sundquist presents Outsmart Credit Card Companies at Their Own Game posted at HomeBusinessWiz.
Jennifer Lynn presents Recognizing the Credit Card Trap; Ensnare Yourself Out of Debt posted at Broke-Ass Student.
Kevin Surbaugh presents Lemon Award Finalists Named on CreditCard.org's Website posted at Becoming and Staying Debt Free, saying, "A while back, I reported on CreditCard.org's lemon award nominees. Today I revisited CreditCard.org and found a link of finalists."
Super Saver presents Champions of Debt Elimination posted at My Wealth Builder.
Joseph presents Are credit reports really free? posted at How to save money.
Investing
Trent presents Chip Mergers, Maybe. Deals, No. posted at Stock Market Beat. 
Andy presents Save $1000′s by investing in pre-paid legal posted at exchange-ingredients.
lecentre presents Why Yahoo's Share of PPC is Smaller than Google's posted at Bookworm SEO, saying, "Looking to buy Yahoo or Google shares? Read this first to know why Google's acquisitions give it an edge in market share."
Trent presents Merrill Thinking What We're Thinking on Semi Buyouts – Stock Market Beat – Our beat is the stock market. Our job is to beat it. posted at Stock Market Beat.
Bryan C. Fleming presents Money In The Bank posted at Bryan C. Fleming.
Steve Faber presents Time to Rebalance Your Portfolio? posted at DebtBlog.
TJP presents The Top Social Bookmarking Site for Investors posted at Investor Trip, saying, "Add another social bookmarking site to the list: DigStock, the ultimate playground for investors."
Sam presents Investing in Gold posted at Surfer Sam and Friends.
Real Estate
Talia Mana presents Centre for Emotional Well-Being posted at Centre for Emotional Well-Being, saying, "Has a house an asset or a liability?"
Joshua Dorkin presents What Does Everyone Mean by Hard Money? posted at Real Estate Investing For Real.
Other
David presents The Truth About Rich Dad Poor Dad – What Robert Kiyosaki Does Not Want You to Know posted at Worldwide Success, saying, "Robert Kiyosaki is one of the most prominent financial advisers today. He has published 18 books which have sold more than 26 millions copies. Given his popularity, I am probably going to get a lot a heat for what I am about to say, but I will always strive to provide you with an unbiased opinion regardless of its popularity. In my opinion Rich Dad Poor Dad is full of non-sense and bad advice. I will go against the crowd, and let you know that I think Robert Kiyosaki is a spin artist. To make my point, I'll reference other materials that show some shocking truths about Robert Kiyosaki and his books."
Christine Kane presents Are You Leaking? posted at Christine Kane. 
Joe Cerny presents Finance-4-Kids » Developing the Allowance Contract posted at Finance-4-Kids.
Starling David Hunter presents Capital Wants to Be Free posted at The Business of America is Business.
Sagar Satapathy presents Lessons from Mom: 33 Easy Cost-Cutting Tips posted at Credit Card Lowdown.
Emmanuel presents Emmanuel Oluwatosin: Inspiring Excellence, Realising Ambitions » Blog Archive » Afloat in A Sea of Abundance posted at Comments on: There is a science to get rich.
Madeleine Begun Kane presents Ode To Prosperity posted at Mad Kane's Humor Blog.
Robert D Flach presents KEEPING TRACK OF INVESTMENT COST BASIS posted at THE WANDERING TAX PRO.
Laura Young presents Think Money Wouldn't Change You? Think Again posted at Dragon Slayer's Guide to Life, saying, "Interesting new research on the psychology of money. Does money change people?"
oovs presents Automate Your Way to Wealth posted at LifeTraining – Online.
Brandon Peele presents The RealChange Sustainability Expedition posted at GT.
That concludes this edition. Submit your blog article to the next edition of carnival of finance using our carnival submission form. Past posts and future hosts can be found on our blog carnival index page.
Technorati tags: carnival of finance, blog carnival.